Sir William Berkeley was a highly educated courtier in the regime of Charles I, then twice governor of Virginia. 1 As governor, he stacked the Council and House of Burgesses with Royalist planters then institutionalized race-based slavery in 1661 and 1662.  Prior to that time in Virginia, Native American and Africans were theoretically forced laborers; legally classified as indentured servants like their European counterparts, who would be supposedly set free after seven years of work for a master.  After passage of this law, Native American and African servants were human chattel, who could remain slaves all their lives and whose children would be born slaves.
Berkeley is still a highly controversial figure in Virginia. There are essentially two versions of his biography. One paints him as a misunderstood, aristocratic philanthropist, who did many good things for Virginia.  The other version paints him as an incompetent and arrogant royalist.  Neither of these versions dwells on the highly significant, covert roll that Berkeley played in the history of the Southern Highlands.  Much of his wealth came from trade with the Indians (or somebody in the wilderness.)  The Rickohockens purchased European merchandize from Berkeley with Native American slaves.  Less the readers believe the more flattering portraits of Sir William, here is a quote from a book that he wrote in 1671: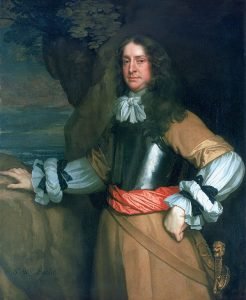 "I thank God, there are no free schools, nor printing in Virginia; and I hope we shall not have these for a hundred years; for learning has brought disobedience, and heresy, and sects into the world, and printing has divulged them, and libels against the best government. God keep us from both." 2
There is something else generally left unsaid about William Berkeley.  In 1660, he was named by King Charles II as one of the eight Lord Proprietors of the new colony of Carolina, out of gratitude for financial support he gave Charles I during the English Civil War. 3 In 1660 there was a major obstacle to the subdivision of Carolina into feudal estates.  It was filled with Native Americans.  Berkeley hit on a win-win solution, use massive slave raids into the Carolinas to accomplish an ethnic cleansing and solve the labor shortage on Virginia tobacco plantations with Native American slaves.
---
Citations:
Billings, Warren M, Sir William Berkeley and the Forging of Colonial Virginia, Baton Rouge: Louisiana State UP, 2004.[↩]
Berkeley, William, The Papers of Sir William Berkeley, 1605-1677 – Edited by Warren M. Billings with assistance of Maria Kimberly o Richmond: Library of Virginia, 2007.[↩]
Brown, Robert E. and B. Katherine, Virginia 1705-1786: Democracy or Aristocracy? East Langston: Michigan State UP, 1964.[↩]