Florida Genealogy. This state page of our website provides direct links to free major genealogy databases and historical titles and information found on Florida Genealogy, whether they exist on our site, or across the web.
Black Florida Genealogy
Florida Cemetery Records
Florida Census Records
Florida Church Records
WPA Church Records
Returns from a historical records survey done by the WPA in the late 1930s-early 1940s. It doesn't include the actual records of the church, but these digests often do explain who had the church's records at the time, and they give some basic data about the church's founding. Fully digitized and indexed.
Florida Court Records
Nassau County Wills Index
The Index of wills for Nassau County Florida from 1870 to 1908 contains 105 wills which are summarized in this data set. They are also contained in their complete form on Family HIstory Library microfilm, # 954987.
Florida County Records
Alachua County
Florida Genealogy Websites
United States Genealogy
USGenWeb Project
Alachua, Baker, Bay, Bradford, Brevard, Broward, Calhoun, Charlotte, Citrus, Clay, Collier, Columbia, DeSoto, Dixie, Duval, Escambia, Flagler, Franklin, Gadsden, Gilchrist, Glades, Gulf, Hamilton, Hardee, Hendry, Hernando, Highlands, Hillsborough, Holmes, Indian River, Jackson, Jefferson, Lafayette, Lake, Lee, Leon, Levy, Liberty, Madison, Manatee, Marion, Martin, Miami-Dade, Monroe, Nassau, Okaloosa, Okeechobee, Orange, Osceola, Palm Beach, Pasco, Pinellas, Polk, Putnam, St. Johns, St. Lucie, Santa Rosa, Sarasota, Seminole, Sumter, Suwannee, Taylor, Union, Volusia, Wakulla, Walton, Washington, Unknown County.
Florida History
Florida Immigration Records
Florida, Knights Keys Passenger Lists, 1908-1912
This series contains passenger lists of vessels arriving at Knights Key, Florida, from Havana, Cuba. The arriving aliens were primarily citizens of Canada, Cuba, Spain, Great Britain, Germany, Austria, and France; and others were citizens of Sweden, Bulgaria, Portugal, Belgium, Jamaica, Japan, Italy, and Haiti. Many of the aliens were merchants or others traveling on business. There were also Central and South American diplomatic personnel. Some alien arrivals were of African descent. U.S. citizens are also listed from February 7, 1908 to January 23, 1911. Lists for vessels arriving from January 7, 1909 to April 13, 1909 were filmed before vessels arriving February 7, 1908, to July 18, 1908.
Florida Land Records
Florida Military Records
Florida Native American Records
The Native American History of Florida's Lake Okeechobee Basin
The Lake Okeechobee region contained some of the most sophisticated indigenous cultures that ever existed north of Mexico. Its towns built large earthworks and ponds in the shape of the ceremonial scepters carried by leaders in the Southeastern Ceremonial Mound Culture, but they were built several centuries before the Southeastern Ceremonial Mound Culture appeared elsewhere. Its engineers constructed several hundred miles of canals and raised causeways to interconnect the towns. They even built locks to enable cargo canoes to bypass rapids. Yet despite all this cultural precociousness, so far there is no evidence that the people of South Florida ever practiced large scale agriculture. However, intensive cultivation of raised garden beds in a semi-tropical climate, also a practice of the Mayas, may have produced a far higher percentage of their diet than anthropologists currently presume.

Florida Vital Records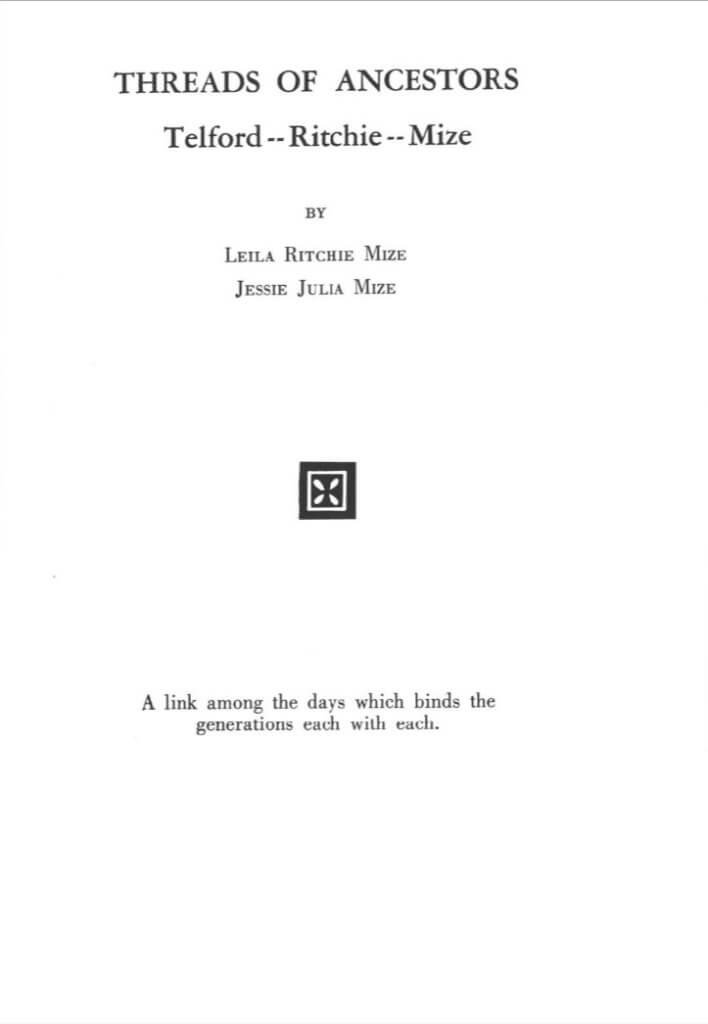 Alexander Telford, Sr. and his family immigrated from Ireland to land near Rockbridge Virginia during or before 1760. Alexander Telford, Jr. (1760-1844), was born near Rockbridge, Virginia, served in the Revolutionary War, married twice, and moved to Ohio, settling in Miami County. Descendants and relatives lived in Virginia, Ohio, South…
Citations:
"Mayaimi People." Wikipedia.[↩]
Hann, John H. (2003). Indians of Central and South Florida: 1513-1763. University Press of Florida; pp. 139-141.[↩]
"The Miami Circle." Wikipedia.[↩]