The following are part of GenWeb's Census Project website and provide a complete index and transcription for the 1860 Cayuga County New York Census. Since there is no intro page created by the project which reflects this specific census we have created this page so that our users understand the files they need to view, and how to view them. This 1860 census was transcribed and proofread in 2002 and 2003 by Linda Talbott and L. Medlin. (Transcriber's Notes) It took about a year for them to transcribe and index the approximately 42,000 people enumerated within Cayuga County, New York in 1860.
1860 Cayuga County New York Census Index by Surname
First search for your ancestor using the index below. Known surnames are listed alphabetically by the first letter of the surname. In the event the transcribers could not definitively read the surname you will find it listed at the start of the A surnames.
A  B  C  D  E  F  G  H  I-J  K  L  M  N  O  P  Q  R  S  T  U  V  W  X-Z
Once you have the file name from the index, you can either precede to the file name it listed beside the entry using the list of files below, or you can precede directly to the census images below, the file name listed in the surname index corresponds to the starting page number for that file, and you can use that as the page number to begin at for your ancestor. We suggest you start with the transcription in order to get the actual page number, it'll make it easier to find the listing in the images.
1860 Cayuga County New York Census Transcription by Page #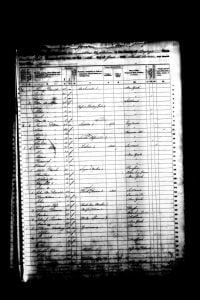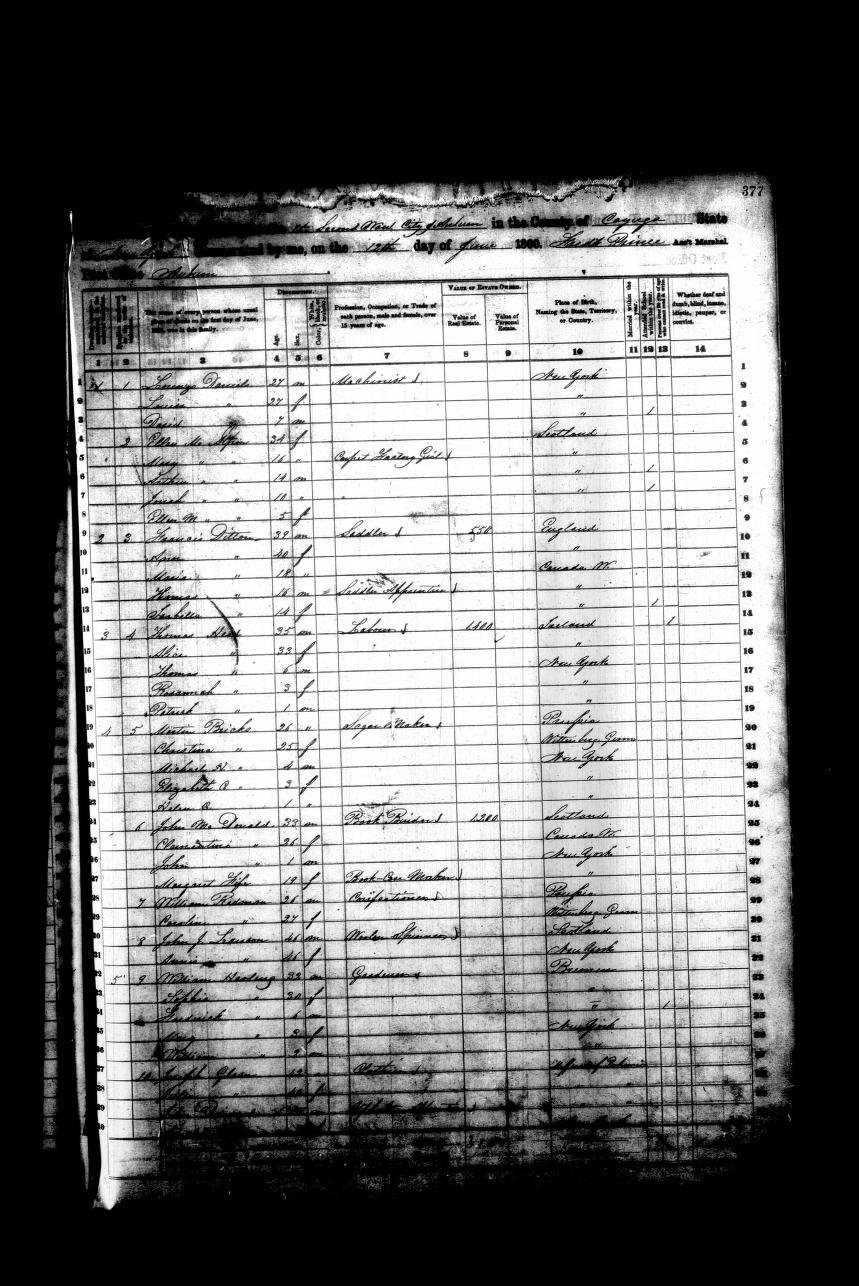 The file names below are listed in numerical order, so the number of 0's which precedes the actual page number is important.
 1860 Cayuga County Census Images
Once you have the transcription, use the images below to insure that the transcribers correctly proofed the information, and to save a copy of the image in your source record. You'll need both the reel and page number.
---