Transcription of Creighton Valley Cemetery in Scotts Bluff County, Nebraska.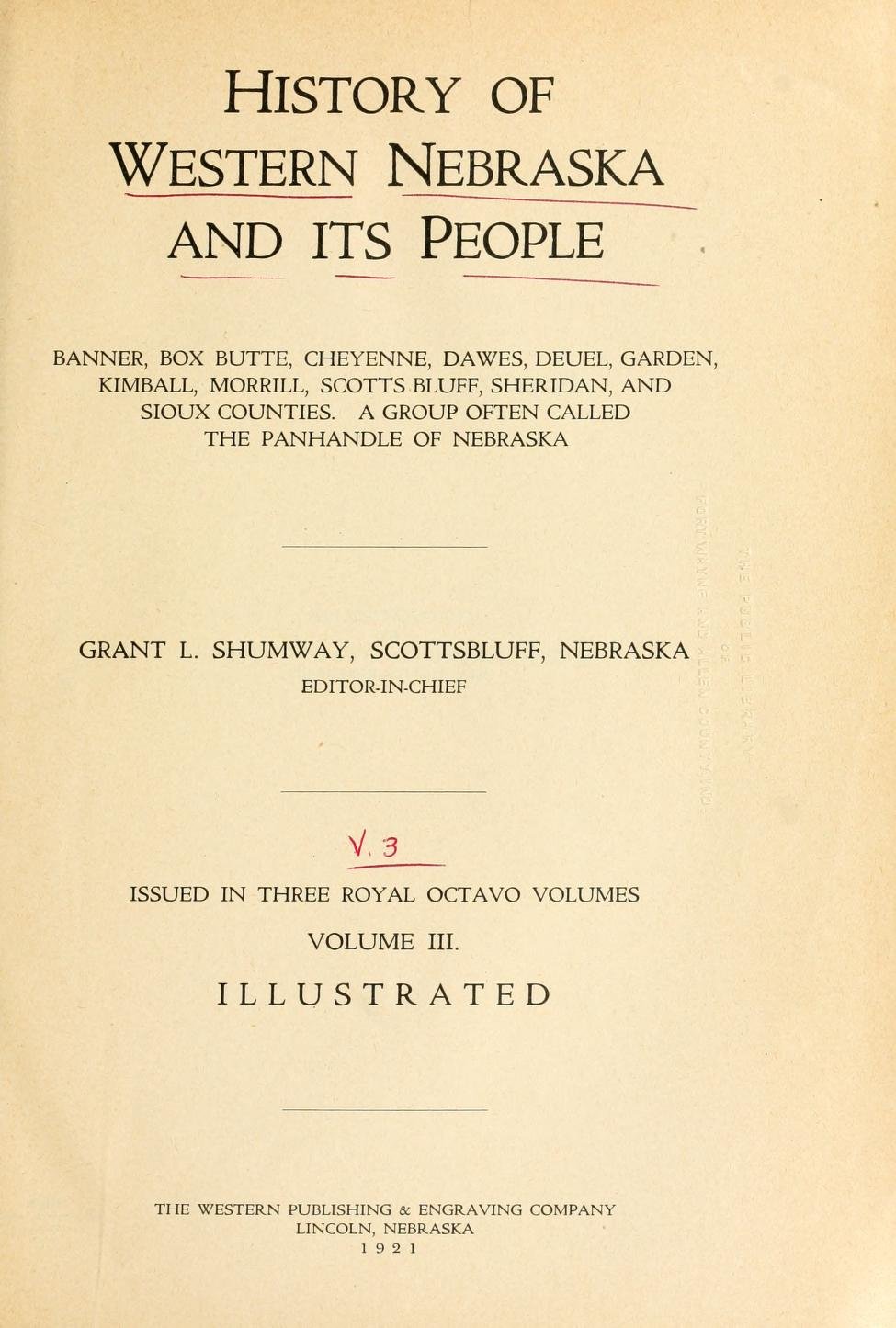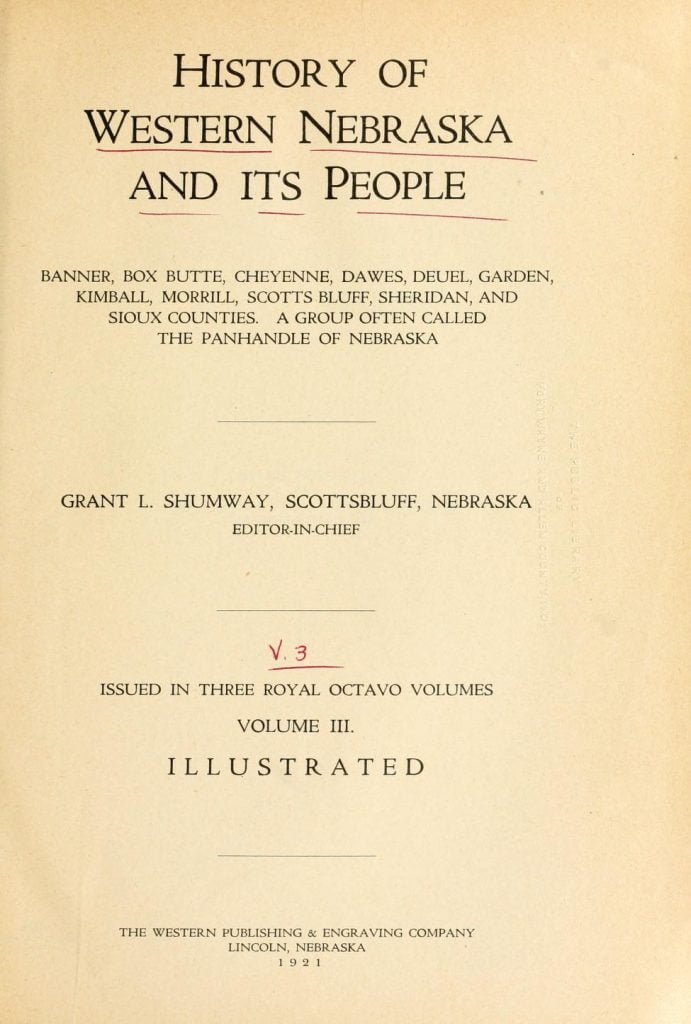 These biographies are of men prominent in the building of western Nebraska. These men settled in Cheyenne, Box Butte, Deuel, Garden, Sioux, Kimball, Morrill, Sheridan, Scotts Bluff, Banner, and Dawes counties. A group of counties often called the panhandle of Nebraska. The History Of Western Nebraska & It's People is a trustworthy history of the days of exploration and discovery, of the pioneer sacrifices and settlements, of the life and organization of the territory of Nebraska, of the first fifty years of statehood and progress, and of the place Nebraska holds in the scale of character and civilization. In the
The subject of this sketch was born in Nicholas County, Virginia, April 6, 1830. He is the son of David and Martha A. (McNull) McCue, both natives of Virginia. David McCue is still living, in Chariton County, Missouri. In 1844 Isaac M. McCue came with his parents to this County. He lived on his father's farm until he grew to manhood. June 1, 1854, Mr. McCue was united in marriage to Miss Martha A. Livingston, daughter of Dr. Livingston, one of the first settlers of Grundy County, and a representative of the County for two terms. After his marriage Mr.