Sauthier's map of New York summarizes much of the British military mapping done in the years preceding the revolution. Sautier himself typifies the multi-cultural staff of the British corps of engineers. Born in Strasbourg, Sautier practiced surveying in his native Alsace. He was eventually employed by Governor Tyron in 1776, and appointed surveyor for the Province of New York in 1773. As surveyor for New York he was involved in determining the disputed boundaries of the province.  After 1776 he was employed as a military surveyor.
In compiling this map Sauthier drew on his detailed surveys, as well as on the surveys of Bernard Ratzer, another important surveyor and map maker in the years preceding the Revolution. Predictably, Sauthier's map focuses on New York's boundaries, including an area disputed between New York and New Jersey, and New York's extensive claims in what is now Vermont.
Depicted in this map are the locations of Indian villages, Jesuit missions, and the names of many proprietors of vast tracts of claimed New York land.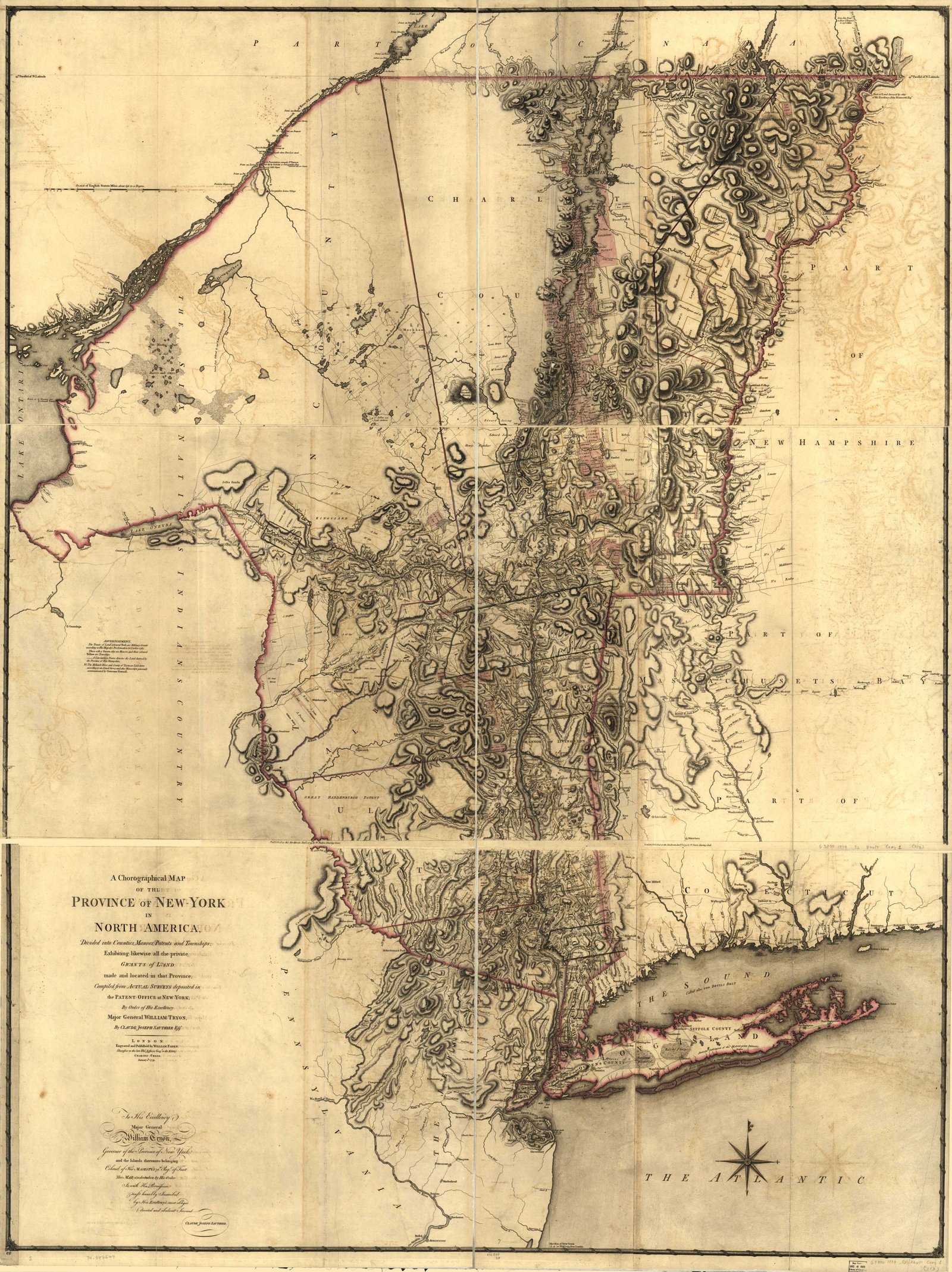 ---