The University of Massachusetts at Lowell digitized 23 bound volumes of the Rogers Hall School Splinters monthly literary magazine during the years of 1900-1969. Each volume contains several years of the Rogers Hall school publication.
The Rogers Hall School for Girls was a college preparatory and finishing school in Belvidere, a suburb of Lowell, Massachusetts. At its founding it had a fine situation, with outlook into the open country.
School papers often provide a window into student life. From sports teams to clubs, fashions to hairstyles, these volumes document the changing attitudes and culture of high school students year by year.
Free Rogers Hall School Splinters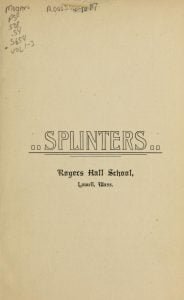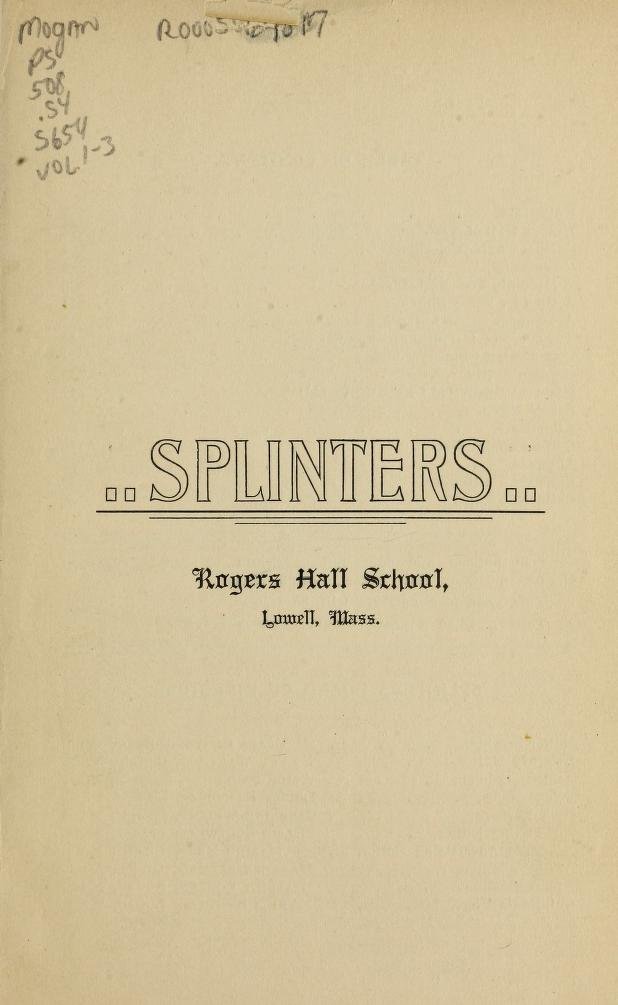 ---