Florida Genealogy. This state page of our website provides direct links to free major genealogy databases and historical titles and information found on Florida Genealogy, whether they exist on our site, or across the web.
Black Florida Genealogy
Florida Cemetery Records
Florida Census Records
Florida Church Records
WPA Church Records
Returns from a historical records survey done by the WPA in the late 1930s-early 1940s. It doesn't include the actual records of the church, but these digests often do explain who had the church's records at the time, and they give some basic data about the church's founding. Fully digitized and indexed.
Florida Court Records
Nassau County Wills Index
The Index of wills for Nassau County Florida from 1870 to 1908 contains 105 wills which are summarized in this data set. They are also contained in their complete form on Family HIstory Library microfilm, # 954987.
Florida County Records
Alachua County
Florida Genealogy Websites
United States Genealogy
USGenWeb Project
Alachua, Baker, Bay, Bradford, Brevard, Broward, Calhoun, Charlotte, Citrus, Clay, Collier, Columbia, DeSoto, Dixie, Duval, Escambia, Flagler, Franklin, Gadsden, Gilchrist, Glades, Gulf, Hamilton, Hardee, Hendry, Hernando, Highlands, Hillsborough, Holmes, Indian River, Jackson, Jefferson, Lafayette, Lake, Lee, Leon, Levy, Liberty, Madison, Manatee, Marion, Martin, Miami-Dade, Monroe, Nassau, Okaloosa, Okeechobee, Orange, Osceola, Palm Beach, Pasco, Pinellas, Polk, Putnam, St. Johns, St. Lucie, Santa Rosa, Sarasota, Seminole, Sumter, Suwannee, Taylor, Union, Volusia, Wakulla, Walton, Washington, Unknown County.
Florida History
Florida Immigration Records
Florida, Knights Keys Passenger Lists, 1908-1912
This series contains passenger lists of vessels arriving at Knights Key, Florida, from Havana, Cuba. The arriving aliens were primarily citizens of Canada, Cuba, Spain, Great Britain, Germany, Austria, and France; and others were citizens of Sweden, Bulgaria, Portugal, Belgium, Jamaica, Japan, Italy, and Haiti. Many of the aliens were merchants or others traveling on business. There were also Central and South American diplomatic personnel. Some alien arrivals were of African descent. U.S. citizens are also listed from February 7, 1908 to January 23, 1911. Lists for vessels arriving from January 7, 1909 to April 13, 1909 were filmed before vessels arriving February 7, 1908, to July 18, 1908.
Florida Land Records
Florida Military Records
Florida Native American Records
The Native American History of Florida's Lake Okeechobee Basin
The Lake Okeechobee region contained some of the most sophisticated indigenous cultures that ever existed north of Mexico. Its towns built large earthworks and ponds in the shape of the ceremonial scepters carried by leaders in the Southeastern Ceremonial Mound Culture, but they were built several centuries before the Southeastern Ceremonial Mound Culture appeared elsewhere. Its engineers constructed several hundred miles of canals and raised causeways to interconnect the towns. They even built locks to enable cargo canoes to bypass rapids. Yet despite all this cultural precociousness, so far there is no evidence that the people of South Florida ever practiced large scale agriculture. However, intensive cultivation of raised garden beds in a semi-tropical climate, also a practice of the Mayas, may have produced a far higher percentage of their diet than anthropologists currently presume.

Florida Vital Records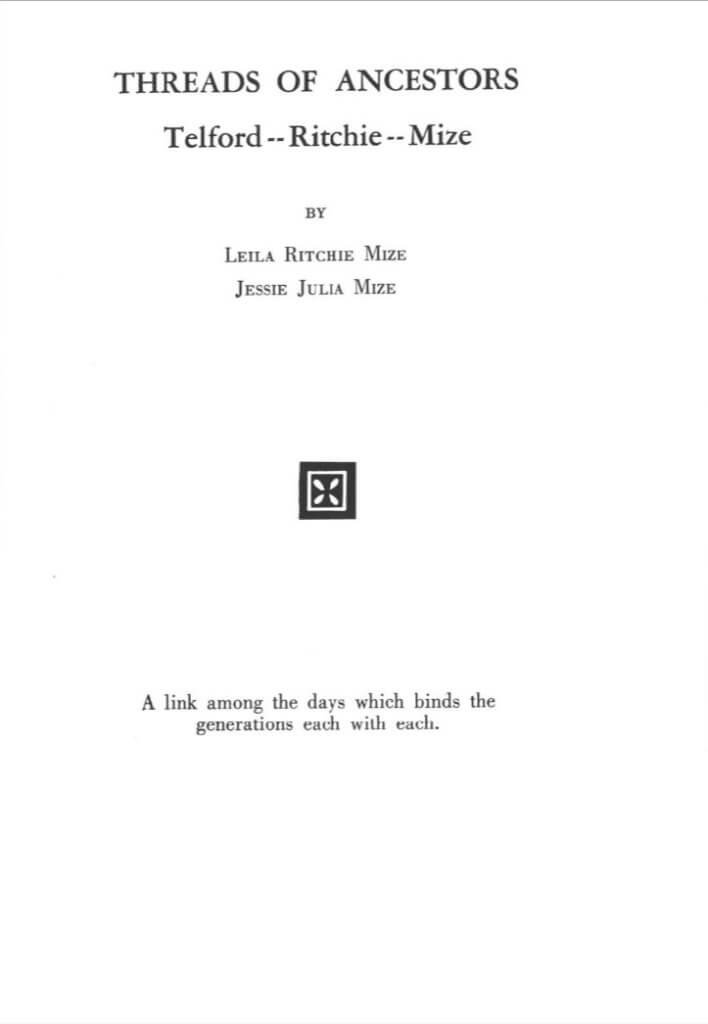 Alexander Telford, Sr. and his family immigrated from Ireland to land near Rockbridge Virginia during or before 1760. Alexander Telford, Jr. (1760-1844), was born near Rockbridge, Virginia, served in the Revolutionary War, married twice, and moved to Ohio, settling in Miami County. Descendants and relatives lived in Virginia, Ohio, South …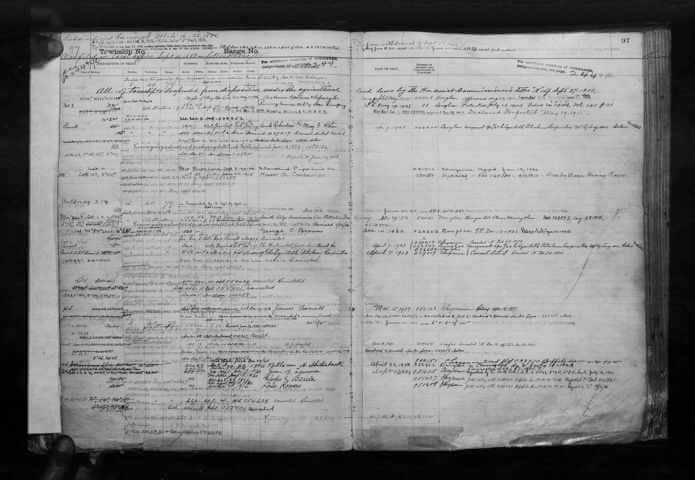 3,907 land management tract books containing official records of the land status and transactions involving surveyed public lands arranged by state and then by township and range. These books indicate who obtained the land, and include a physical description of the tract and where the land is located. The type …
Chronicling America is a Website providing access to information about historic newspapers and select digitized newspaper pages, and is produced by the National Digital Newspaper Program (NDNP). NDNP, a partnership between the National Endowment for the Humanities (NEH) and the Library of Congress (LC), is a long-term effort to develop …

This database contains War Department casualties (Army and Army Air Force personnel) from World War II for Florida. Information provided includes serial number, rank and type of casualty. The birthplace or residence of the deceased is not indicated. An introduction explaining how the list was compiled, a statistical tabulation, and …
Small Town Papers gives you free access to the people, places and events recorded in real time over the decades or even centuries! Browse and search the scanned newspaper archive from 1846 up to the current edition! Their archives contain millions of names of ancestors not found anywhere else. Enhance …
BRADFORD ELLIOT JONES, of Brockton, one of the best known merchants of southeastern Massachusetts, is also one of that city's most enterprising and successful business men, and as a citizen has been prominently identified with the growth and development of its business and financial institutions. Mr. Jones was born Sept. …
The 61.55 acre Crystal River Archaeological Zone (8CL1) is located on the Crystal River within the Crystal River Preserve State Park. It is a National Historic Landmark and contains at least six mounds. This important Native American occupation site is located on the Central Gulf Coast of the Florida Peninsula, …
The 211 acre Pineland Archeological District was listed as a historic district on the National Register of Historic Places on November 27, 1973. It is located on Pine Island within the Pine Island Sound in Lee County, Florida. The archaeological zone is adjacent to Pine Island Sound. Pineland Archaeological District …
The Lake Okeechobee region contained some of the most sophisticated indigenous cultures that ever existed north of Mexico. Its towns built large earthworks and ponds in the shape of the ceremonial scepters carried by leaders in the Southeastern Ceremonial Mound Culture, but they were built several centuries before the Southeastern …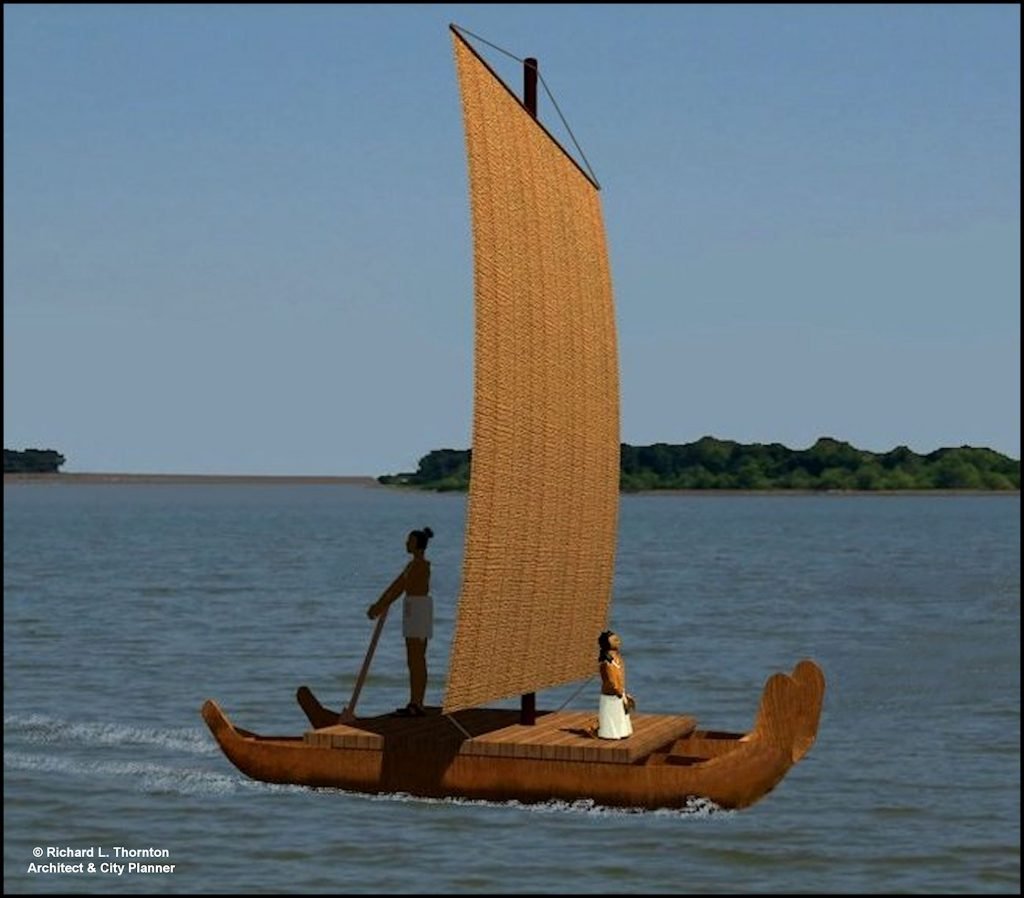 The Mayaimi People lived around Lake Okeechobee from at least 300 BC to until around 1700 AD.
1
Their ancestors probably lived in the region as early as 1000 BC, because some village sites show continual cultural development from that era forward. The Mayaimi were the progenitors of …
The Tekesta were an indigenous maritime people, whose primary villages were near the mouths of rivers along the Atlantic Coast of what are now Miami-Dade, Broward and southern Palm Beach Counties.
2
At certain …
The Miami Circle was discovered in 1998 during excavation for the construction of a luxury condominium at Brickell Point in Downtown Miami near the Miami River and Biscayne Bay.
3
The developer, Michael Baumann, tore down an existing apartment complex in 1998. Prior to initiating construction of …
Citations:
"Mayaimi People." Wikipedia.[↩]
Hann, John H. (2003). Indians of Central and South Florida: 1513-1763. University Press of Florida; pp. 139-141.[↩]
"The Miami Circle." Wikipedia.[↩]